Arlanda Airport is one of the most beautiful places I've ever landed. The Stockholm archipelago against light with the already high sun of 5am Scandinavian summer make a wonderful landscape! After an overnight flight there was the dilemma of how much time to rest until going to explore the Swedish capital. Plans were to meet my cousin Rita, who is living in Stockholm for two years now, but she understood I was arriving at 5pm and she wasn't even in Stockholm, so I had to find an alternative plan while she hurried to the city as fast as possible.
Two other girls from the crew also wanted to go to the city so we went together to Gamla Stan, the island where the royal palace and the old center of Stockholm are. We took the metro in Solna, next to our hotel and each ticket costs 44 SEK (~ 4.4 €). The metro stations are quite interesting, all with a cave-ish aspect but then painted in strong colors and with a somewhat quirky decor!
We arrived at Gamla Stan and immediately loved the vibe of that area of ​​the city, the colors of the facades, Swedish flags everywhere, some people with flower crowns on their heads, remnants of the Midsommer, the summer solstice, celebrated the night before. We had lunch in the area, bought some souvenirs and finally came Rita with her boyfriend, who took us to a café on another island, right by the water, called Mälarpaviljongen, where we ate a Kanelbulle, the famous Swedish cinnamon rolls! This cafe is only open in the summer and is ladorable, totally worth it!
We returned to Gamla Stan where we went to a rooftop bar (Eriks Gondolen, actually on the next island) and from where we could have a panoramic view of the entire center of Stockholm, although much of it was under construction, and then we caught a boat (public transport, costs the same as a subway ticket) to the island where is the Skansen park and many museums, such as the Abba museum or the Vasa museum. At this point the sky cleared and we had an excellent late afternoon with mild temperatures, sunshine in an island with lots of green areas! Sweden's game against Germany was starting, so we decided to go all the way to my cousin's house where we all had dinner and finished the day!
Shortly after midnight she took us to our hotel and the sky was still bright. When I got to the bedroom, on the 12th floor, there were already rosy tones on the horizon, the sun was coming!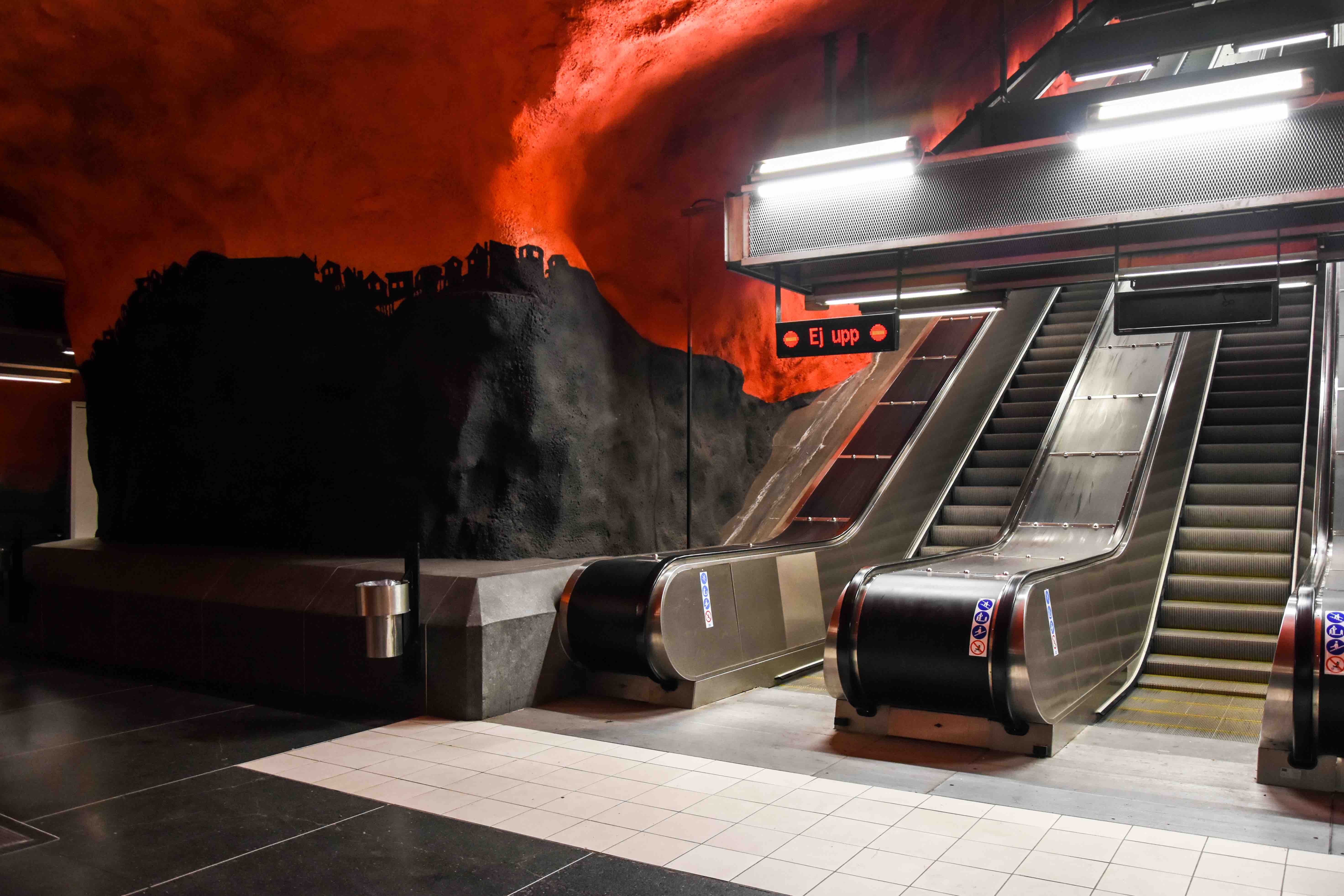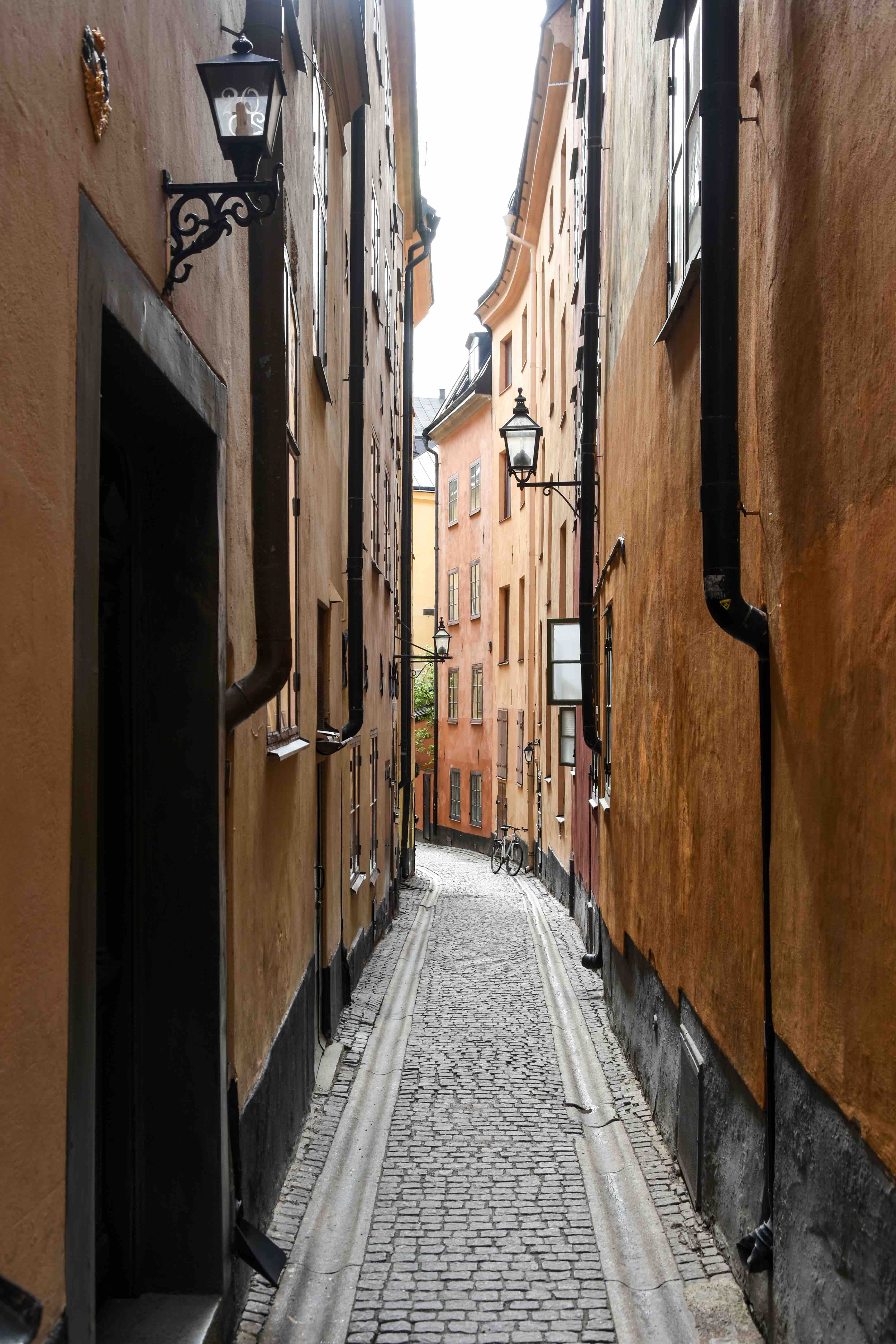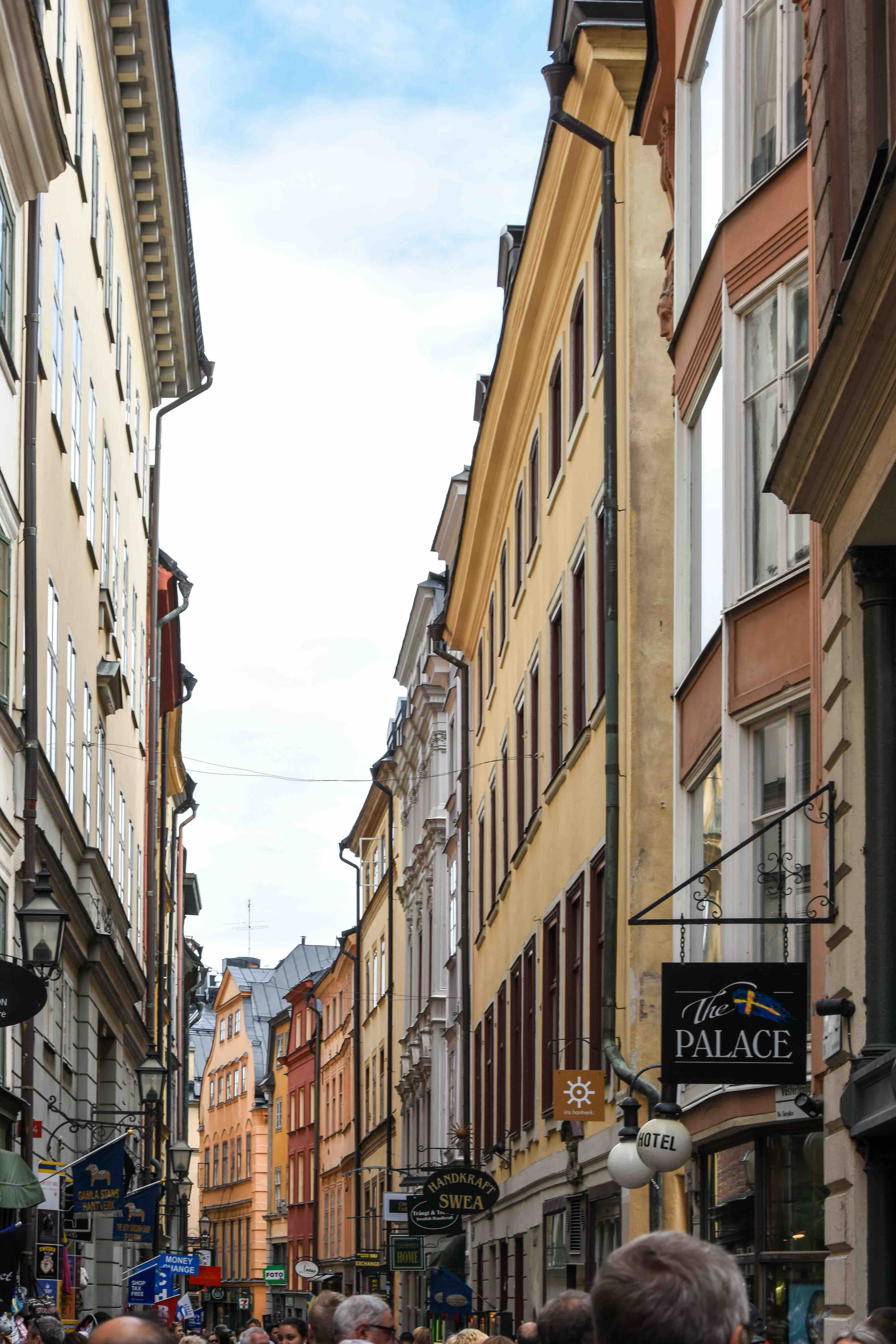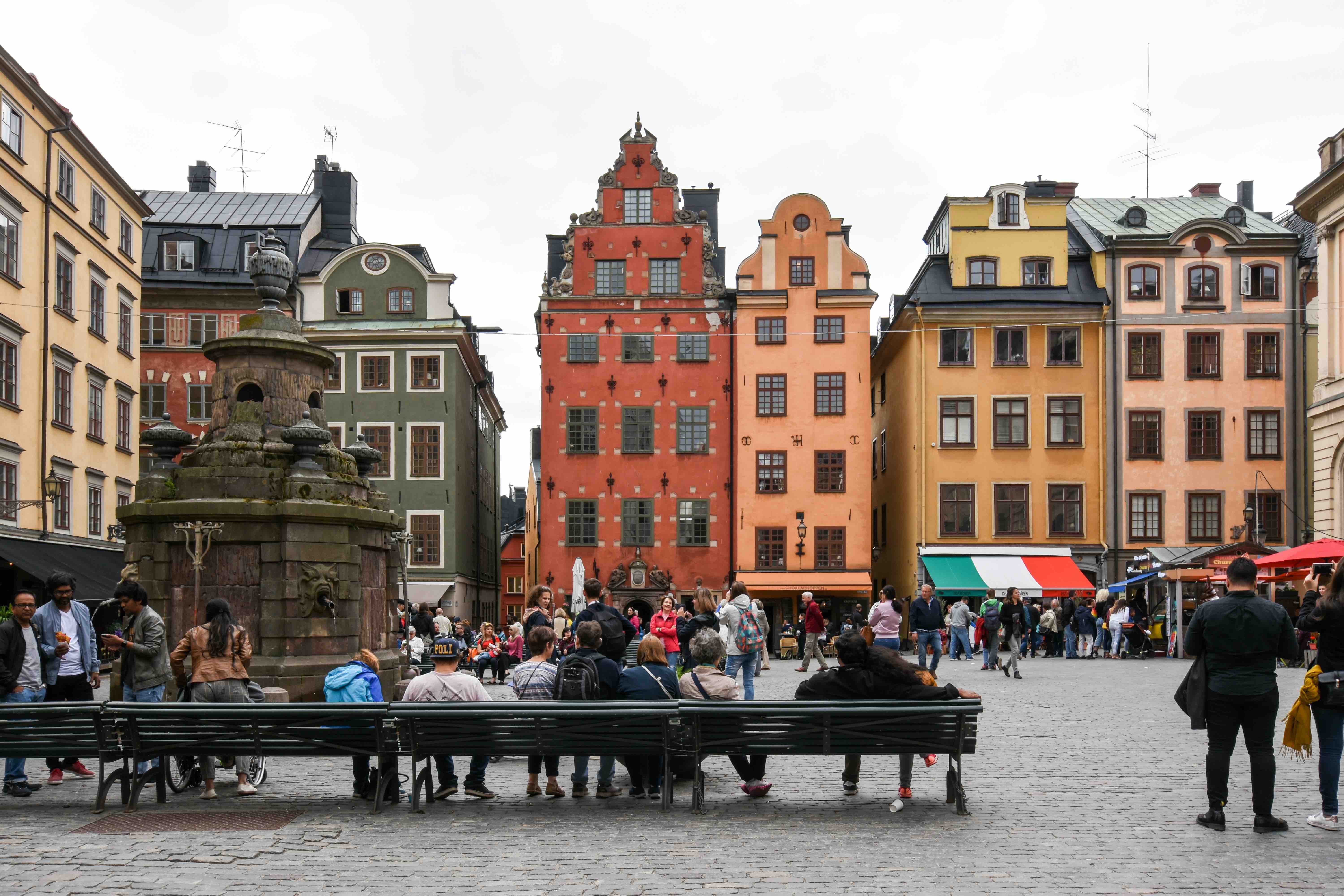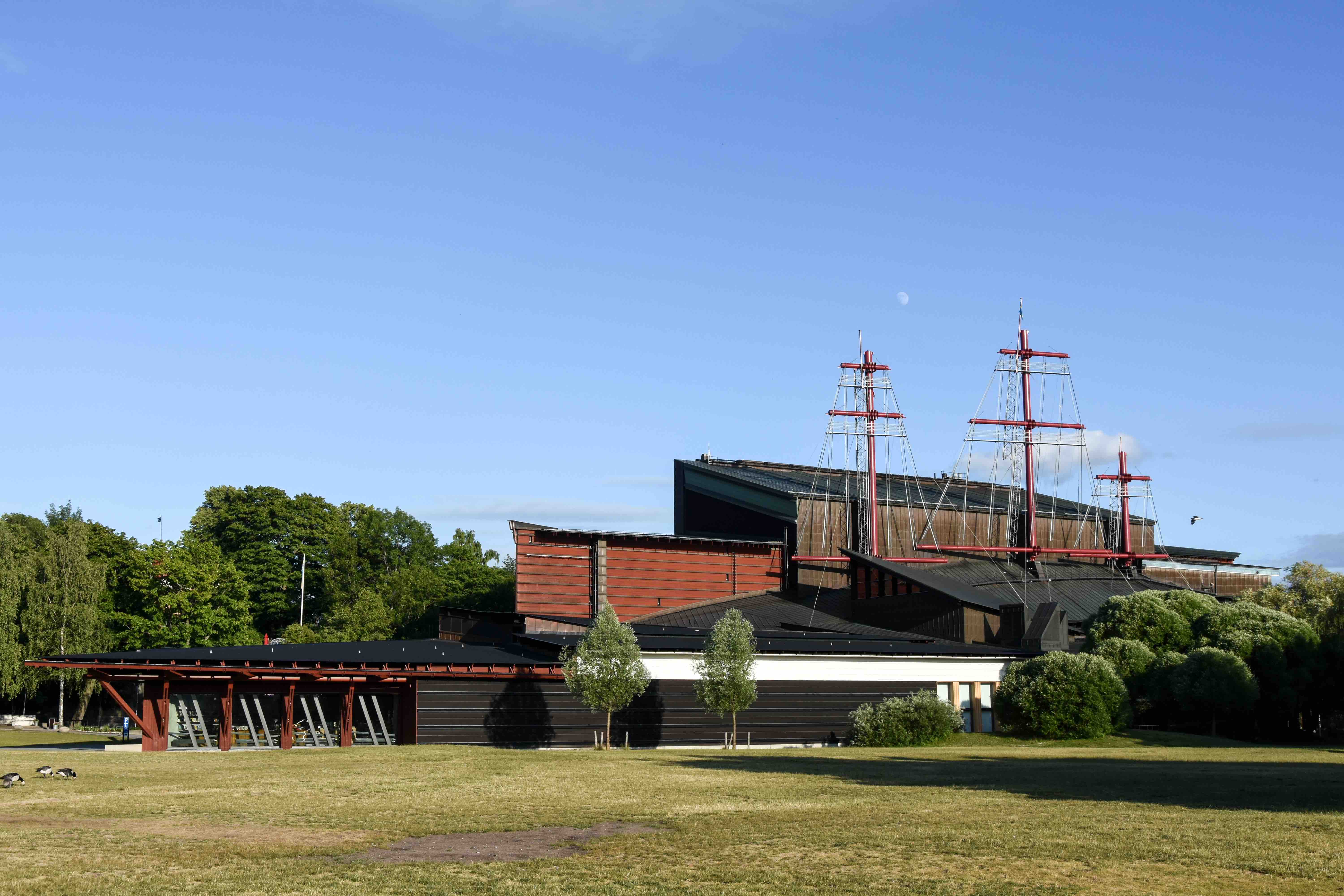 If you liked this post and want to read more about my trips to Sweden, you can visit the following posts: