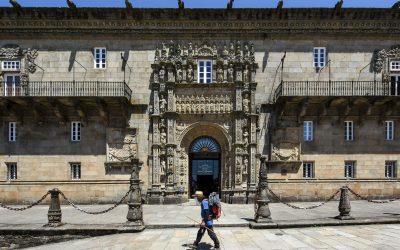 Three years ago my mother walked the Portuguese Way of Santiago, from Porto, and since then she has wanted to do one Jacob's Way again. There are many Ways, the most famous being the French one, partly because almost all the Ways coming from the south of Spain finish...
Renata Macedo de Sousa; Lisbon, Portugal; 1992.
I am fortunate that my parents have always wanted to show me how much there is outside our doors, either around the corner, or miles away from home! Because of this I developed a curiosity difficult to satisfy, suffering greatly when I spend too much time in the same place! I have visited more than forty countries, lived in Germany, Italy and Mexico, where I met the love of my life! Finally I found my dream job as a flight attendant at TAP and my daily routine is to travel!