Gonçalo is 27 years old, is IT Manager and went to Maputo with his girlfriend, Débora, five years ago. He says he decided to leave Portugal for the professional challenge because in our country, at the technological level, there is very little to do, unlike Mozambique which is a strong developing country. Five years is a great time to tell us about the capital of this former Portuguese colony, which I relate a lot, because it is the land of my maternal family, but unfortunately I never had the opportunity to go.
Gonçalo, what expectations did you have from Mozambique before you arrived? Is reality similar to those expectations?
No expectations gets closer to enter so-called 3rd world countries! I was expecting a less developed city (so to say) on a commercial level, which does not happen! All the corners "and holes" are meant to have a hut or even a stall where everything can be sold. It's funny how you can buy a piece of fruit, a nail clipper and a lighter all in the same place. The market is so vast and so undemanding that "anyone" can open their small business.
I thought Maputo was a less dirty, less chaotic and much less developed city. Here, although 3rd world, where simply checking up on our health can cost very much, you have it all, just like in Europe! But it wasn't quite like that when I arrived in August 2012.
What do you like most about Maputo?
From the city very little, from the outskirts the same as I liked in Portugal where I grew up and lived until I was 15, in Sintra: quiet, huge green areas! The calm around the city is great! The roads to lose sight with beautiful landscapes!
There are very often spaces where, even around civilization, we can enjoy a green, calm and quiet space to "drink a coffee" (or something else, for those who do not drink coffee, as is my case).
And what do you like least?
The pollution and degradation of a city of such potential is a matter of negative admiration. Traffic is chaotic, Maputo has a HUGE population density and has only two main entrances to the city, it is inconceivable.
How do you characterize Mozambicans?
They are socially evolved people, more than us Portuguese. They easily get along and in times of distress they help, BUT … at the same time the same scenario can only be for financial interests.
What is a normal day like for you there?
From Monday to Friday it is normal to get up early, make my shake, and watch an immensely glorious sunrise, worthy of Africa! I leave home, sometimes directly to the office, sometimes not! Now, when there is time, I return to the office to have lunch and continue the journey. When that is the case, I usually go "early" and can enjoy the fresh air with a little run very close to home by the banana plantations. When this is not the case, I arrive late and there is no time left for any training! When the schedule allows, I play tennis, jog, or even go to the gym.
On weekends nothing is certain! The programs are going out with friends to play snooker, eat sushi, often have a very Portuguese barbecue, or, between the different friends houses, spend afternoons, as I see little happening in Portugal. Surrounded by good conversation, joy and often cards and board games! In times when it really gets hot, when not even the breeze of the wind helps us, during the week, after training, and often during the weekend, we jump into the pool!
If someone were to visit Maputo what would you suggest seeing and what to eat and where?
To see:
The elephant fetus collection within the Museum of Natural History and Science is unique! It has, as the name implies, elephants still in gestation time. Worth seeing!
The Fish Market has lost some charm, but choosing a good table, out of the confusion, you can enjoy a good fresh fish.
The waterfalls of Namaacha are a place, besides turning and calm, beyond expectation in a country of so much savannah and heat.
Eat:
Definitely not going to Catembe, the opposite bank of Maputo bay, is unforgivable! Diogo's restaurant has, experts say, and I … one of the best grilled prawns in the world!
Kalus Esplanade is a typical place where, in the midst of the chaos of lunchtime, you can get a wonderful grilled picanha, chosen at the time.
Of the typical Mozambican dishes there are unfortunately very few places, the best is either to have with us a good kitchen maid or to meet someone who has a "local" as a friend and can give the fantastic curries a try (curry is not that yellow powder we know, but everything is sauce and seasoning). Peanut, shrimp and cassava curry are three great things to taste while in Maputo!
The Aska restaurant at the entrance of Marginal or Naval Club, already on the marginal, has very good sushi!
Do you have any tips to offer on how to save money in Maputo?
To save some money in Maputo, it is good to share a car because the public transportation is a little out of the way, although they have only tried it once, as I do not consider it a safe means of transport for a number of reasons: 20 people in a 9-seat van, lack of vehicle maintenance, chaotic driving and complete disregard for the safety at ALL. The alternative to Maputo's big traffic is Chopela (known as TukTuk in Portugal). It is a bit more expensive than Chapa (bus / minibus) but cheaper than Taxi. Purchases should never be made on large retail outlets except pasta, rice, olive oil and a few others. Meat and fish in their own establishments, fresh, fruits and vegetables must be purchased on the street! (careful not to be fooled)
What is the biggest tourist trap in the city?
The Fish Market, but it's not the same since 2015! It really has a wonderful fresh fish, but the unrest of the local people trying to sell their stuff becomes a big hassle if we can't say no! Either we choose a good place and it can become a great place to be and eat, or just the opposite.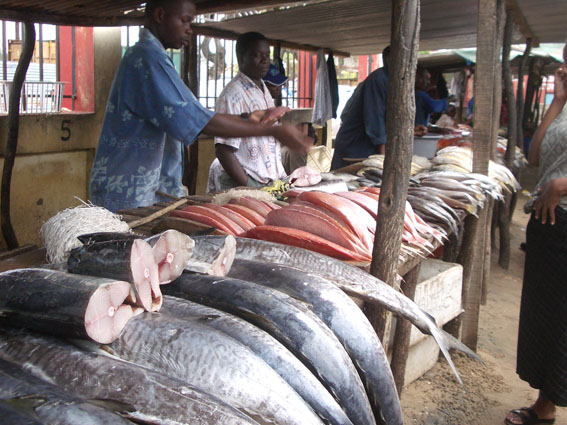 Where in the city should we look for accommodation and why?
In the city if there is no budget limit, we have the Radisson Blu hotel, the Cardoso hotel, and the Polana hotel. In these places, no matter how expensive they are, the service naturally turns out to be good and the quality of the rooms and service is what we are used to.
And since you tell us that what you like most is leaving the city, which areas, not far away, do you suggest?
Around the city we have the best places. We have, in Macaneta, a very normal beach of white sand with some funny huts, a restaurant by the river in a very quiet place! Ideal for relaxation. Macaneta is an island where you can go by car, passing the barge. It is close to 5kms by car on a sandy road, although little, until you reach one of the resorts!
A little further, about 200km to the south, almost on the border with South Africa, we have Ponta do Ouro. Ponta do Ouro is a fantastic trip through the African spirit: holes, brown earth and landscapes that are out of sight! On the way we have the opportunity to pass through the elephant reserve. If we do not want to stop and enter we may still be lucky enough to see along the way some animals like monkeys, elephants, giraffes, among others. On the other side of the reserve there is a beautiful beach, out of sight, almost deserted. If we continue we arrive to Ponta do Ouro, where the accommodation is not cheap but the cuisine is. We find great seafood dishes and the traditional shrimp, cabbage, peanut curries, among others. Clear blue water, unlike on the beaches of Maputo city. We have to be careful about the "blue bottles". They are like mini jellyfishes that leave us with a burning and itching sensation.
About 150km north we have Bilene. For there it is a calm trip, typical of Europe. A normal road where we can have some of the best of Mozambique (which unfortunately only starts outside Maputo in Inhambane!). Accommodation gets more and more expensive the closer to the sea. We have the beach / lagoon on one side as well, if we cross it by boat for a mere 200 to 300 meticais (5 €), we can take a dip in the real warm and clean Indian Ocean! If we have a reasonable 4×4 we can, when arriving at Bilene, go to the interior tip of the lagoon, to the KaiPraia Acommodation, where each night only costs about 16 €. A small room with bathroom, outside a public kitchen and ready. Fresh air!
Finally, from where I live, in Massaca, Boane, a town on the outskirts of Maputo, about 30km from the city center, we have a 5km drive to Ara Sul. restaurant, two courts (one for tennis and one for soccer), as well as a volleyball court, also on the street … A few kms ahead we have the Pequenos Libombos Dam, fantastic for a traditional picnic.
What are the best places to go out at night?
It depends on what you like! If you like to spend some time in a karaoke, you should definitely go to the Elvis Pool Bar which is near one of the city entrances! Still near the Elvis Bar, anyone who just wants a drink can go to Bar Lounge 1908, right next to Maputo Central Hospital. (Well, just in case you drink a lot more than a glass). Those who like nightclubs should go to the end of the waterfront where they find Coconuts, for example.
What is your favorite place (neighborhood, building, cafe, bookstore …) or favorite activity?
In town I like the neighborhood of Sommerschield, being very quiet but with nothing to do.
Outside, I like Matola better. If Maputo were Lisbon, Matola would be Sintra. Calmer, less traffic, more green spaces.
What would you answer if someone asked "You can't leave Maputo without …?"
Go to Diogo's (since sushi and picanha are in many places around the world), go to the elephant museum and definitely can't leave Maputo without attending a theater play! The Mozambican reality represented by actors of fantastic quality.
Thank you very much Gonçalo, for the dedication you have given to this "interview" and for accepting all my requests and I hope you will stay there for a few more years, as I will not have the opportunity to go there so soon 🙂
If you liked this post and want to read about my trip to Mozambique or neighboring South Africa, you can visit the following posts: